Empowers Corporate Employees
Book your business trips, and we will take care of the rest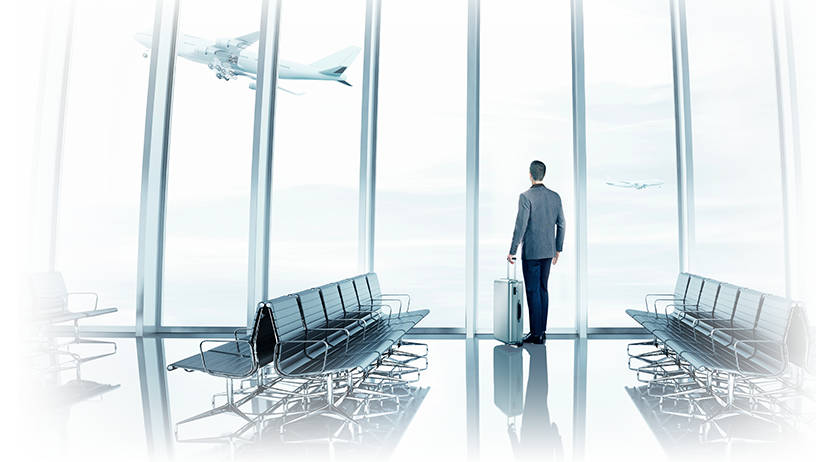 Book travel according to your preferences
Are you tired of rigid and inflexible corporate travel itineraries? Do you want to have the freedom to choose your own flights, hotels, and rentals for your business trips? Look no further than Paxes.
Paxes equips corporate employees with the power of booking their kind of business travel. Our self-booking platform has access to an extensive range of airline and hotel inventories. We combine technology with thoughtful features for the ease of trip booking and to maintain employees' safety during travel.

Self-booking with policy compliance
We enable corporate travelers to book their trips adhering to the integrated travel policy of the organization. It empowers the employees to choose their preferred flights, hotels, and rentals for creating a customized travel itinerary. The smart multi-level approval feature makes trip approvals simple and quick....

Single sign-on
Paxes can be integrated with leading HRMSs eliminating the need to remember various login credentials. Employees can apply for travel requests from the HRMS and get approval on the same. Additionally, Paxes is compatible with several top expense management platforms for simplified expense recording and trip reimbursements. ...

Personal bookings
We eliminate the requirement of using different platforms for business and personal bookings. With the exclusive personal booking feature, corporate employees can find the best options on Paxes for making a family or leisure trip. Some companies may also allow you to book personal trips at corporate rates. ...

24x7 chat support
Our team provides live chat support to ensure hassle-free travel for the employees. Our experts possess decades of experience in providing seamless customer service in the corporate travel domain. Additionally, we have a dedicated team who cares about providing nothing less than the best services while solving queries related to booking, cancellation, emergency assistance, and many others....

Duty of Care

Employees' safety is our priority. Our carefully tailored Duty of Care services provide coverage for the health and life of the traveling employee. Further, we take necessary steps and offer measures to tackle emergencies such as political unrest, natural calamities, accidents, and numerous other threats....

Live updates and reminders
To keep the corporate employees informed, we offer live trip reminders and updates. We also provide and assist employees with alternative options in case of changes in the travel plan such as delays and cancellation of flights. We ensure that you don't miss out on any important dates and travel itineraries for a successful business trip....

Accurate trip stats
Paxes consolidate all the trip stats of individuals. This helps them understand their routine of traveling and change it as per their understanding. Further, they will help you celebrate milestones in your trips. It stores information like how many flights have you taken, hotels booked, and much more.
Frequently Asked Questions
Can I book flights, hotels, and rentals outside of my company's travel policy on Paxes?
No, Paxes' self-booking platform ensures strict policy compliance. You can only book flights, hotels, and rentals within the parameters of your company's travel policy.
Can I use Paxes for personal trips if I am not traveling on behalf of my company?
How does Paxes ensure the safety of employees during travel?
Is Paxes accessible on mobile devices?