Solving Corporate Travel With High-Tech Platform
Attention to granular details for the most accurate answers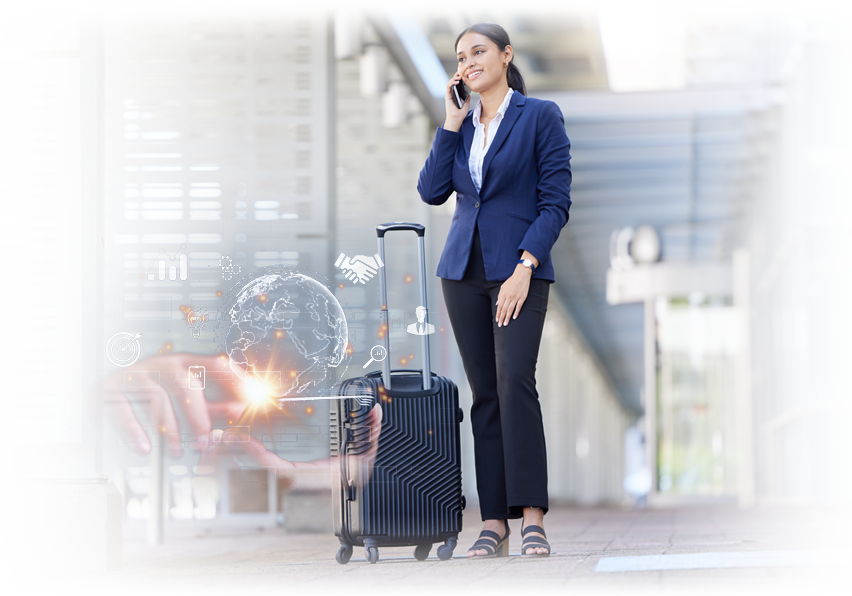 Understanding Paxes for maximum output
Though equipped with sophisticated features, Paxes is an easy to understand platform. Many brands and organizations worldwide trust the travel management platform for end-to-end corporate travel needs. Our experts work to provide the most fluent booking and travel management experience to our customers.
User-Oriented Platform
User experience is the key to our success so far. Our platform is easy to understand and maintains a minimalist approach to ward off the clutter while booking and managing your next corporate travel. Paxes offer various geographical and weather updates of the destination....

Scale With Ease
With simultaneous management of multiple employee travels, Paxes is capable of scaling business travel globally. The platform seamlessly incorporates features such as travel reporting and expense management for corporates of any size. ...

Automation For Continuation
Paxes imparts hindrance-free booking procedures, realtime cancellation and modification options for corporate travel. Business travelers can easily change their itinerary as per requirements with a one-click approval system. Also, Travel Managers can use one click bulk employees onboarding and sequential approval features....


Constant Expert Assistance
While on international trips, corporate travelers can rely on our expert team. Our professional support staff is only a text or call away from providing full-fledged assistance that can go on the micro-level details of the trip. Get last minute flight alerts and notifications....

Regular Inventory Updation
In order to offer a comprehensive list of air carriers and hotels, we regularly update our inventory. Further, GDS integration to the platform provides real-time flight and accommodation price results. Travelers also get to choose low cost carriers from across the globe....

Reporting And Expenditure Management
The expenditure management feature in the platform helps corporates and TMCs calculate, analyze and report business travel expenditures. Additionally, Travel journey analysis is provided along with an effective invoicing system for the ease of the organizations. ...

Quick Payment
Payment integration in the Paxes platform imparts secure money transfers for the required service. Further, Paxes supports multiple payment options so as to eliminate the hassle of any kind while making the payment.
Frequently Asked Questions
Can one integrate GDS into Paxes platform?
Yes, one can integrate multiple GDS into the platform.
Does Paxes provide a payment management system?
Can Paxes features be integrated with HRMS softwares?
Is paxes scalable for big organizations?