Leading Platform For Corporate Travel Managers
Effective management and reporting with BI dashboard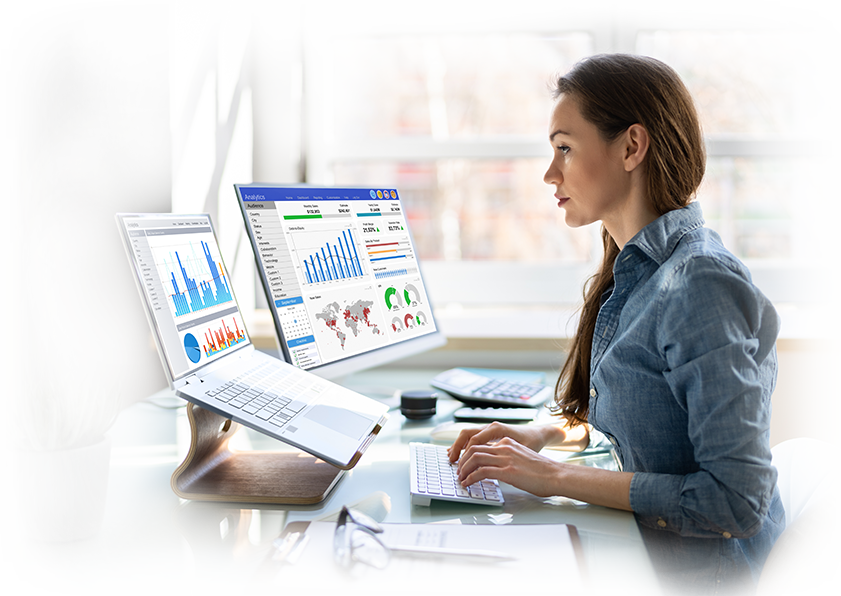 Cutting-edge technology for corporate travel managers
Paxes is a diligent travel management platform with an easy to understand dashboard and simplistic solutions to complex travel needs. Travel managers can leverage Paxes to book and manage business trips with sophisticated tech and policy compliance facilities.

Seamless financial
management
Expenditure reports provide a detailed outlook of the spending and cost-cutting opportunities. Also, travel managers get multiple payment options to ease the overall process of booking and payment....

Multi-level
communication
Paxes solve the requirement of multi-level approval with just a few clicks. From employees to higher management, the approval system imbibes the very essence of a decision on a trip. Additionally, the feature maintains adherence to the travel policy of the concerned organization....

Enhanced exposure
to inventory
Paxes has a multi-GDS integration feature providing exposure to a vast inventory of flights and hotels. The AI-driven customization provides in-app personalization of trip itineraries. Travel managers can save time with machine-learning technology of past booking trends and get preferred results in much less time....

Detailed insights
and analysis
Get exhaustive reports with the analysis of numerous data points. The trip reporting system of Paxes assists in better expenditure analysis and cost savings. Planning future travel by comprehending past trends becomes a reality for efficient trip prediction and achieving corporate travel goals....
Policy adherence
becomes reality
Travel managers can now seamlessly uphold the Dynamic Travel Policy with policy adherence features of Paxes. As an all-inclusive platform, Paxes provides an exemplary self-booking tool where the employees can book travel complying with travel manager-laid policies....

Safety within
reach of a click
Employees get one-touch support in case of emergency. Paxes team remains vigilant and offers accurate employee tracking to extend support during business trips. Real-time tracking and multi-channel risk prediction and management help maintain safe corporate travel. ...

Mobile App for Travel Managers
Travel managers get access to web and mobile applications and can book or approve travel of their employees seamlessly.
Frequently Asked Questions
Does Paxes provide a policy set up for corporate travel?
Yes, travel managers can easily set up travel policies depending on the trip's requirements or corporate cost-saving needs.
Is there an employee safety feature in Paxes?
What is included in the Paxes reporting system?
Does Paxes provide a multi-flight booking feature?